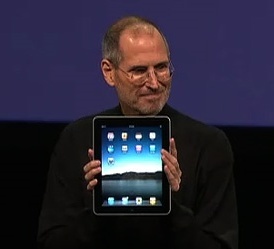 Yankee Stadium
, home of the defending World Series champions, has just added the
Apple iPad
to its prohibited device list, which already included all laptops.
Team officials say it is nothing personal to the iPad, but bunches the tablet in with all laptops.
The ban is a "security-and-safety" issue, they add.
When asked
,
Major League Baseball
said iPad bans are a team-by-team decision, and the
New York Mets
and the
Seattle Mariners
have already announced the device is allowed in their respective stadiums.
In April, the
iPad was banned in Israel
due to wireless standards irregularities, but the ban was subsequently lifted.