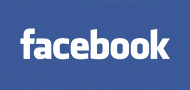 The extremely popular social networking site
Facebook
has been blocked in Bangladesh this weekend after pages were found to include satirical images of the prophet Muhammad.
Additionally, satirical images were found of Bengali leaders and one man was even arrested and charged with "spreading malice and insulting the country's leaders."
The block is temporary, and Bengali officials say access will be fully restored once all the images are removed.
Adds the
Bangladesh Telecommunications Regulatory Commission (BTRC)
(
via BBC
): Facebook
"hurt the religious sentiments of the country's majority Muslim population"
by allowing the images of Muhammad.
"Some links in the site also contained obnoxious images of our leaders including the father of the nation Sheikh Mujibur Rahman, current Prime Minister Sheikh Hasina and the leader of the opposition,"
notes the group.
Pakistan
blocked access to Facebook, YouTube, Wikipedia and Flickr last week after the images first appeared.