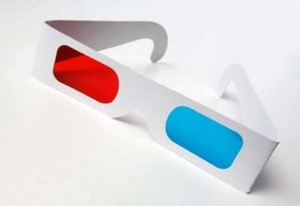 According to Taiwan's
Industrial Technology Research Institute (ITRI)
, consumers will likely see mass produced 3D LCD HDTVs that do not require glasses by as early as 2015.
The group showed off an early prototype this week, a 42-inch glasses-free 3D
HDTV
, with the company claiming it can make displays as large as 65-inches.
Stephen Jeng, director of ITRI's 3D System & Application Division, says consumers are unwilling to pay the extravagant prices for special 3D glasses, with many costing over $100 USD per pair on top of already expensive prices for 3D hardware.
Initially, the ITRI technology will be used in digital billboards and photo-frames, with some already available in the market.
Computerworld
, however, is quick to note that the technology is still far away from being mass consumer ready, with images appearing blurry.
The global 3D HDTV market is still in its infancy, with an expected 6.2 million units being sold this year. By 2012, sales are anticipated to grow to over 30 million.