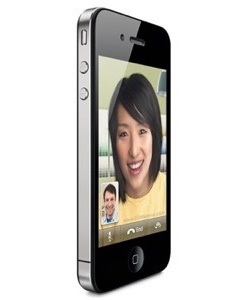 According to a note from
Kaufman Bros
. analyst Shaw Wu, who closely follows
Apple
, the
iPhone 4
should be headed to another network this coming fall, with
T-Mobile
the likely candidate.
Wu cites weekly check-ins with Apple suppliers, and concludes that
AT&T
will be the exclusive carrier for only nine more months, at the very most.
T-Mobile is the front runner simply because its
GSM
technology is similar to AT&Ts whereas
Sprint
and
Verizon
use
CDMA
variants.
Wu also notes
that T-Mobile sees the iPhone as a way to win back customers it has lost to AT&T so they are more likely to settle for Apple's terms, which usually includes a share of revenue.
Peter Dobrow of T-Mobile USA responded to the rumor:
"T-Mobile does not comment on rumor or speculation...Would we like to offer the iPhone to T-Mobile customers in the U.S.? You bet. Ultimately though it is Apple's decision on who carries its product."
Regardless, Wu says Apple is finally feeling the squeeze brought forth by
Android OS
device sales, which have been picking up speed at a rapid pace and needs to open up its own market.