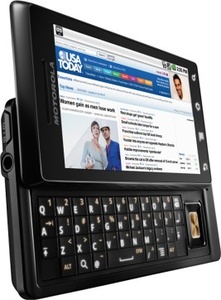 Motorola
co-Chief Executive Sanjay Jha has said today that demand for the
Droid
smartphone are still "extremely" strong, despite strong sales of rival
HTC Droid Incredible
, which also sells through carrier
Verizon
.
Jha also notes that Motorola is suffering from supply constraints, just as
HTC
has said they are for the Incredible and the
EVO 4G
, which sells via
Sprint
.
The main supply issues are due to a shortage of screens from
Samsung
.
Says Jha
:
"(Droid) sales are going extremely well. If I could build more I'd sell more."
Looking to the future, Jha said four Motorola phones with 2010 release dates would have front-facing cameras used for video conferencing.
The EVO 4G and the
iPhone 4
were the first phones with the ability for conferencing.