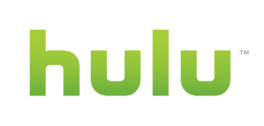 Reuters
has gotten the rumor mill in full swing today by posting that a premium, pay-for
Hulu
is headed to the
Xbox 360
and
iPad
soon.
The news agency is citing two sources close to Hulu that say the site will offer a "premium" service, which will charge a monthly subscription on the popular devices in the very near future.
On the PC, Hulu is currently free, with ad-support. However, users can only watch the trailing five episodes of most TV shows, whereas with a premium subscription, they can watch full seasons, with no ads.
Hulu has quickly become the second most popular online video site, behind
YouTube
, in the United States, and made over $100 million in advertising revenue in 2009.
Apple
, Hulu, and
Microsoft
declined to comment.
Some believe Hulu's plans is a recipe for disaster:
"Many consumers already pay $100 or more monthly for TV, telephony and high-speed Internet access and are unlikely to welcome an incremental fee merely to watch from the Internet some of the programs they already get,"
said Phil Leigh, an analyst with Inside Digital Media.