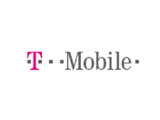 While rooted users of the device have had
Android 2.2
for some time,
T-Mobile
has "announced" today that the
MyTouch 3G
will receive the official
firmware
update in the near future.
Earlier in the day,
HTC
Taiwan noted that a few HTC devices have been updated to Android 2.1, with the firmware update expected to go live in the UK later in the month, as well.
HTC Hero
, Legend and
Desire
owners should begin receiving the update this week.
HTC also noted last month that the brand new myTouch 3G Slide would get updated to Android 2.2 Froyo, but it was unclear whether original myTouch users would see the update.
According to a leaked internal memo, it does appear the myTouch will get the update, which will add the Genius button, full
Microsoft
Exchange support and an updated Faves gallery.
T-Mobile G1 users, the first ever owners of an Android device, are still trapped with 1.6 unless they have rooted their devices.
Pic, story via
Phandroid: