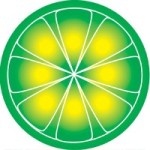 Thirteen major record labels have announced they want to freeze all of
LimeWire's
assets, at the same time accusing the founder of the service of trying to evade millions, and possibly billions in damages over copyright infringement.
Last month, U.S. District Judge Kimba Wood
found LimeWire guilty
of assisting pirates in downloading unauthorized music and movies, and said that founder Mark Gorton personally "directed and benefited from many of the activities" involved.
Lawyers for the labels filed papers this week accusing Gorton of moving 90 percent of LimeWire's ownership stake to a new entity that he hopes will be shielded from any damages in the lawsuit.
Reads the filing
: Gorton and LimeWire
"have engaged in a series of fraudulent actions to frustrate a legal judgment in this case...An asset freeze is required in order to ensure that plaintiffs recover at least some of the monetary compensation they are entitled to."
Despite Wood's ruling last month, the labels said a quick search of LimeWire showed every recording in Billboard's Top 40, Top 40 Country, Top 40 Rock and Top 40 Latin Pop charts were still readily available.
Says LimeWire in response:
"We will continue to stay focused on the development of our new music service and ensure that the company continues business as usual."