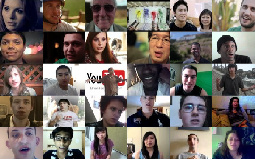 President of Turkey
Abdullah Gul
has used his
Twitter
account to voice his disapproval for some web blocking practices carried out in the country.
Google
services such as
YouTube
are subject to blocks because of content posted by users and deemed offensive by Turkish authorities.
Turkey blocked YouTube in 2008 after videos surfaced describing
Kemal Ataturk
, the founder of modern Turkey, as a homosexual and an alcoholic. The country has been scrutinized by human rights watchdogs who urge it to reform restrictive Internet laws unexpected of a country seeking membership of the European Union.
The
Organization for Security and Cooperation in Europe (OSCE)
revealed earlier this year that Turkey is blocking some 3,700 Internet sites for arbitrary and political reasons. Turkey, however, maintains that websites are blocked for offenses that include child pornography, encouraging suicide or insults against Kemal Ataturk.
"I know there are lots of complaints about bans on YouTube and Google,"
President Gul said
in a tweet.
"I am definitely against them being closed down. I have ordered responsible institutions for a solution. I asked for a change in regulations on merit."
Whether Gul's stance on the issue will mean anything for Turkish Internet users remains to be seen as the office of President in the country is more or less symbolic, with real power being held by the Prime Minister.