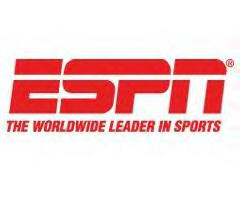 PlayOn
, the popular
streaming
service used on the
Wii, PS3
and
Xbox 360
consoles has announced the addition of
ESPN3 World Cup
live-streaming to the service.
It is important to note that only certain ISPs have access to ESPN3, but those include most of the largest providers, such as
Comcast, AT&T, Cox and Verizon
. You can check if your provider offers the network here:
http://espn.go.com/espn3/channelFinder
.
To get the service to work, you
must buy and download
the PlayOn software on your PC, and then you can stream the content to any DLNA-compatible device, including the aforementioned gaming consoles.
Current content available includes Hulu, Netflix, YouTube, Comedy Central, Adult Swim, NHL, PBS.org, MTV.com and VH1.com and others.
It was reported on Friday that
the start of the World Cup has led to record Internet traffic levels
, with users flocking to news sites for results, or live streaming the games and highlights.