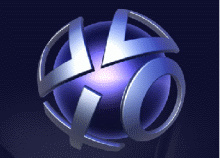 Sony
revealed details on Tuesday about a premium subscription service package for the
PlayStation Network
, called
PlayStation Plus
. The company also revealed that there are now 50 million PSN accounts in 58 different countries, making the PS3 the most connected games console in the world.
Users of PSN will be able to pay a fee for access to exclusive content and functionality. Sony stressed however that the existing elements of PSN would remain free, including multi-player gaming.

Three months subscription will cost £17.99 while a full year subscription costs $49.99. For the fee, a user will be able to include full access to certain PS3 downloadable content and PSN titles, such as the PSone archives and Minis, and be able to play them for as long as the PlayStation Plus membership is valid. Some games will only be playable for a certain amount of time on a trial basis before needing to be purchased.

An extra feature that PlayStation Plus provides is the ability to schedule the PS3 console to switch on and automatically retrieve demos, patches or updates at certain times.