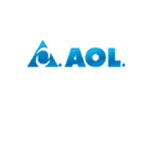 AOL, infamous for terrible investments,
announced in April that they were planning
to either sell or shut down the social networking site
Bebo
, which they bought for $850 million in 2008.
Today,
reports
are circulating that AOL has found a buyer for the service,
Criterion Capital Partners
, who will buy Bebo for $10 million USD, leaving AOL with a 98.8 percent loss on their original investment.
Despite that outstanding loss, the sale will give AOL the ability to write off the original purchase for tax purposes, saving over $300 million in corporate taxes in the process.
At the time of the acquisition, AOL was still part of Time Warner, part of a merger that
many have called the worst deal of all-time
. (AOL had to take a $99 billion dollar loss in 2002.)
Bebo saw less than 5 million unique visitors last month, compared to 120 million for
Facebook
, and Bebo continues to see declining traffic every month.