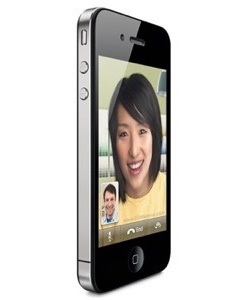 Apple
has announced today that despite glitches on the
AT&T
website, the
iPhone 4
has seen 600,000 units pre-ordered, a one-day record for the company.
The number was much higher than expected, and the company apologized to anyone who tried to pre-order but could not because of technical difficulties.
In all five countries the device is available
there were reports
of delays, system malfunctions and server breakdowns and AT&T in the U.S. even had to suspend all pre-orders while a "special team" was brought in to manually look through the orders.
For comparison's sake, the iPhone 3GS sold almost 70,000 via pre-order in its first day of availability.
Says Apple:
"Yesterday Apple and its carrier partners took pre-orders for more than 600,000 of Apple's new iPhone 4. It was the largest number of pre-orders Apple has ever taken in a single day and was far higher than we anticipated, resulting in many order and approval system malfunctions. Many customers were turned away or abandoned the process in frustration. We apologize to everyone who encountered difficulties, and hope that they will try again or visit an Apple or carrier store once the iPhone 4 is in stock."