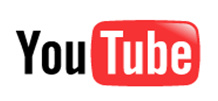 Google
has unveiled a new video editor this week, one that will allow users to create new videos from clips of videos they have already uploaded.
Additionally, you can add a music track from the
AudioSwap
licensed song library, but some will have advertisements.
The feature has been rolled out today, in batches, with all users getting it by the end of the day.
So far, the editor is very basic, but should cover most of the needs of average users who want to create montages or other simple editing jobs.
Adds Rushabh Doshi of YouTube:
"We wanted something really, really easy for our users to use."
Check it here:
http://www.youtube.com/editor?popart=681928