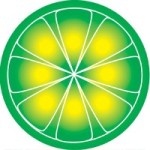 Following a huge victory for record companies over
LimeWire
, eight music publishers have filed their own lawsuit against the software company, seeking relief and damages for the facilitation of rampant copyright infringement. Many of the publishers are owned by the parent companies of the record labels that won the the case against LimeWire.
David Israelite
, chief executive of the
National Music Publishers' Association (NMPA)
,
said that
songwriters and publishers were also hurt as well as performers, by the music sharing facilitated by LimeWire software. Publishers are paid royalties for songwriters, while record companies work with the performers.
"The pervasive online infringement facilitated by LimeWire and others like them has consequences for everyone in the music chain,"
Israelite said in a statement. A U.S. District Court judge in New York ruled that LimeWire is liable for inducing copyright infringement.
Record companies sought a preliminary injunction last week that would freeze the assets of
Mike Gorton
, chairman of LimeWire, accusing him of attempting to shield LimeWire assets and proceeds from the court. LimeWire is attempting to relaunch itself as a legal music service.