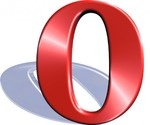 Opera
has released a beta of the next release of its popular web browser,
v10.6
. The beta features support for the royalty-free
WebM
video format being pushed by
Google
. It also features new
HTML 5
offline applications. The company claims that the Javascript engine in the
newer version is 75 percent faster
than the previous version.
The v10.6 release is the next major version for Linux and BSD users also after Opera decided to skip 10.5 releases on either of those platforms. Opera pushed out v10.5 of the browser in time for
Microsoft
's distribution of the web browser selection screen that allows users to download and install a browser of their choice as part of a settlement agreement with the European Union.
The new WebM video format is being pushed by Google as a royalty-free alternative to H.264, which is only royalty free to use until the end of 2015, according to
MPEG LA
. A WebM video file consists of VP8 video (Google acquired the VP8 technology in its $106.5 million deal with
On2 Technologies
last year) and OGG Vorbis audio packed in a Matroska (MKV) container.
Microsoft is supported WebM by putting support into the upcoming
Internet Explorer 9
browser and
Mozilla
recently confirmed Firefox 4 includes WebM support after resolving a licensing issue.
Download Opera v10.6 Beta 1 for Windows:
http://www.afterdawn.com/software/network/browsers/opera.cfm
Download Opera v10.6 Beta 1 for Mac:
http://www.afterdawn.com/software/network/browsers/opera_mac.cfm
Download Opera v10.6 Beta 1 for Linux:
http://www.afterdawn.com/software/network/browsers/opera_linux.cfm