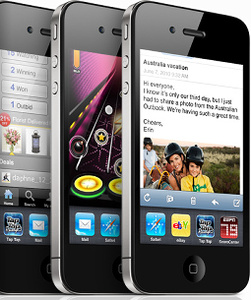 All mobile handsets in stores in San Francisco may be labeled with information about their radiative output. The
San Francisco Board of Supervisors
passed an ordinance
which would make it a reality by a 10-1 majority. Following a 10-day consultation on the issue, the Mayor can sign it into legislation.
The ordinance would require outlets selling phones in the city to provide information on the
Specific Absorption Rate (SAR)
for each handset stocked.
The information can already be retrieved from the
Federal Communications Commission's (FCC)
website
. Critics of the board's decision say that the move may indicate to consumers that using mobile phones is a health risk.
The potential of mobile phones to cause harm to users has been the subject of plenty of scientific studies for the past couple of decades. The chief sponsor claims that the ordinance is there to
"help people make informed decisions."