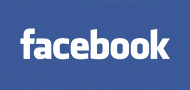 According to sources cited by
Reuters
,
Facebook
had revenue of $800 million USD in 2009, thanks to huge boosts in user-ship and advertising.
Perhaps more importantly, the social networking site turned a profit "in the tens of millions of dollars."

Facebook, which started in 2004, has become the most popular web destination in the United States, even topping Google, and has over 500 million users.

The revelation comes at a time when would-be shareholders are practically begging for an IPO (initial public offering) for the site, making the company public and allowing it to trade in the stock market.

$800 million in revenue, and profits in the tens of millions is well ahead of what various analysts have estimated over the course of the year. Even the most generous estimates placed revenue at $700 million with a thin profit margin.

Revenue in 2008 was $250 million, based on 150 million users.