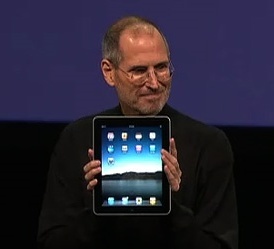 On May 3rd
Apple
announced the sale of 1 million
iPads
and by the end of the month the company had
announced 2 million units sold
.
At the same time, the tablet launched in Australia, Canada, France, Germany, Italy, Japan, Spain, Switzerland and the UK.
Today, Apple has announced the
sale of its 3 millionth iPad
, just 80 days after its early April launch in the United States.
"People are loving iPad as it becomes a part of their daily lives,"
adds CEO Steve Jobs.
"We're working hard to get this magical product into the hands of even more people around the world, including those in nine more countries next month."
Additionally, Jobs says there are now 11,000 native iPad apps now available in the App Store, which has over 225,000 apps in total.