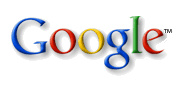 The
BPI
, Britain's largest recording industry association, has sent a cease-and-desist letter to
Google
demanding the popular search engine take down links that lead to "one-click hosting" sites such as
MegaUpload
.
The
complaint says
there are at least 38 links
"available via Google's search engine, and [requests these] links be removed as soon a possible as they directly link to sound recordings owned by [BPI] members."
A few of the songs mentioned as being readily available for unauthorized download via Google are K'Naan's "Wavin' Flag," Michael Bublé's "Haven't Met You Yet" and Eminem's "Not Afraid." While Google does not host any of the infringing sites or songs, searches lead users to MegaUpload, SendSpace, Rapidshare and others.
The BPI, in an example, typed "k'naan wavin' flag download" into Google and the first couple of pages of results showed off free download sites.
Google has often said they are not liable as they only index sites and list them, while not hosting any files.