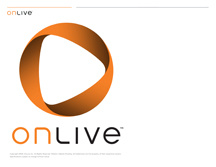 OnLive
, the cloud
streaming
games service, has finally been priced in the United States, with downloads and rental offerings now detailed.
There will be 20 games available at launch, with such blockbuster games like "
Assassin's Creed
II," "
Mass Effect
2" and "
Batman: Arkham Asylum
" available alongside other smaller titles.
GI
says, for example, the recent title
Borderlands
can be purchased outright for $30 USD, rented for 5 days for $9 or rented for three days at $6.
Some brand new releases, such as
Splinter Cell: Conviction
, can only be purchased and not rented, at full price, $60 USD.
While hardly a problem, game access is only guaranteed until June 17th, 2013, which appears to be a licensing limitation.
To play the games, you must keep an active OnLive subscription, which is expected to be priced under $10 USD a month. An OnLive subscription is free for the first 12 months.