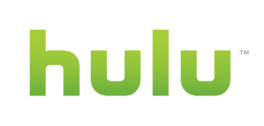 According to
BusinessWeek
, popular
streaming
content destination
Hulu
is in talks with
CBS
and
Viacom
to add their content to the upcoming premium Hulu service.
Currently, CBS is the only major broadcaster to not have an ownership stake in Hulu, but that may change in September, when the premium Hulu begins, giving users a chance to watch full catalogs of content as long as they pay a small monthly subscription fee.

Hulu will keep the free, ad-based service available too, but as most users have already noticed, you can only watch the trailing five episodes of a current season using the free site.

"Charging a subscription is possibly Hulu's best way to improve its library of TV shows and films,"adds Tony Wible, an analyst at Janney Montgomery Scott LLC in Philadelphia.

Hulu would not comment on the speculation.

All of the owners of Hulu revenue share advertising dollars and would do the same for subscription fees.