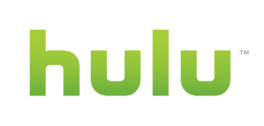 According to
Bloomberg
,
Sony
is close to a deal with popular
streaming
site
Hulu
that will bring the service to the
PlayStation 3
.
Sources say the deal could be completed as soon as next week.
The new deal would be for a "premium" ad-free subscription version of Hulu, which would cost around $10 a month and give users access to full back catalogs of all shows available. Currently, the free Hulu only allows (for the most part) playback of the trailing five episodes of a current season, and no back seasons.
Hulu is said to be in talks with CBS, Viacom and Time Warner, as well, in an effort to bring a lot more content to the premium service, making the site a one-stop destination for content from all the major broadcasters.
PS3 owners will need to have a free
PlayStation Network
account to use the service, as well as the latest
firmware
. Hulu is also in talks to add the premium service to the
Xbox 360
, say sources.
Globally, there are 50 million PSN users, but Hulu only works in the U.S, currently.