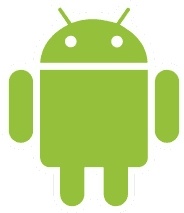 This week,
Google
VP of engineering Andy Rubin
announced
that
Android
smartphones are being activated at a rate of 2 per second, adding up to 160,000 per day.
Last month, that number was 100,000 per day, and in February, Rubin revealed that the number was just over 60,000 a day, showing incredible growth for the mobile operating system.
The strong growth can be attributed to the recent releases of the myTouch 3G Slide,
HTC
EVO 4G, and Droid Incredible, and continued strong sales of the
Motorola
Droid.
Looking to the near future,
Samsung
is releasing its Galaxy S line of Android devices, and Motorola is releasing the Droid X and Droid 2, each of which are expected to sell well.
Additionally, Rubin says the
Android Market
now has over 68,000 applications, with 100,000 likely coming within months.