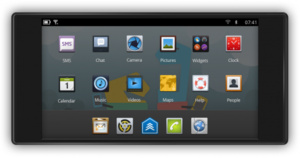 Yesterday, the
MeeGo Project
officially started its "Day 1" launch, making the baseline source code available to developers.
October should see the release of MeeGo 1.1, on
Nokia
smartphones.
Furthermore, the MeeGo UI team has said they are actively creating the "handset reference user experience."
Day 1 marks the final merger of Moblin and Maemo, a joint effort by
Intel
and Nokia.
The MeeGo Project Handset Day 1 includes:
MeeGo APIs, incorporating Qt and MeeGo Touch UI Framework (MTF)
Subset of the handset reference UI and applications
Status Bar: clock, network, Bluetooth, 3G connection, notifications, and battery charge
Home Screen
Lock Screen
Application Launcher
Virtual Keyboard
Applications: Dialer, SMS, Browser, Contacts, and Photo Viewer
MeeGo Core OS (including the middleware components)
Hardware adaptation support for Intel Atom-based handset (Moorestown) and ARM-based Nokia N900
Video, via
MeeGo Project
: