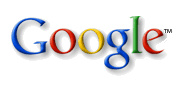 The latest mega-rumor, fueled by
Digg
CEO Kevin Rose, is that
Google
is quietly creating a social networking site dubbed
Google Me
that will openly compete with the
Facebook
behemoth.
Rose tweeted yesterday (it has since been taken down):
"Ok, umm, huge rumor: Google to launch facebook competitor very soon 'Google Me', very credible source."
Furthermore, former Facebook CTO Adam D'Angelo blogged that he heard from reliable sources that Google has made the project its highest priority outside of
Android
.
Google CEO Eric Schmidt would not deny the rumor. When asked, he responded:
"That would be a product announcement and I won't say."
If accurate, the attempt will be Google's third foray into social networking.
Orkut
, its first attempt, is extremely popular in Brazil, but nowhere else.
Google Buzz
, launched in 2010, has received more criticism than praise.
Google
could create a monster
, however, rolling YouTube, Picasa, Blogger, Maps, Google Profiles and more into a single platform.