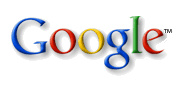 Google
CEO Eric Schmidt has said this week that he expects China to renew the company's Web license, as it has been recently revised.
China had threatened to not renew the license, saying it disapproved of the way the search giant tried to sidestep Google's censorship rules by directing its domain to Hong Kong, where searches were unfiltered.
While Schmidt believes the license will be renewed, he admitted the ball is fully in China's court.
"Our operations in China are completely at the discretion of the Chinese government,"
he added.
The situation began in January when Google said it would stop censoring search results, which violates Chinese law.
Ministry of Industry and Information Technology spokesman
Wang Lijian says
the decision could take months, however.