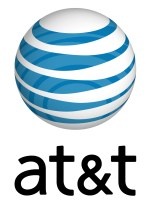 A federal judge has cleared a class action lawsuit against
Apple
and
AT&T
, and the suit will consolidate a few filed over the years.
The complaint
takes
aim
at Apple's practice of locking
iPhones
to AT&T and Apple's practice of controlling what applications can be download to said smartphones.
Furthermore, the suit also complaints that Apple secretly made AT&T its exclusive iPhone partner for five years, effectively locking customers into a five-year deal with AT&T if they want to keep their phone, while they had only paid for two-year contracts.
Additionally, the deal hurt competition and drove up prices.
Judge James Ware has said those parts of the lawsuits can continue as class action. The suit is available to anyone who purchased an iPhone with a two-year contract since June 2007.
If successful, the suit will force Apple to sell all phones unlocked and with the ability to download any programs they want.