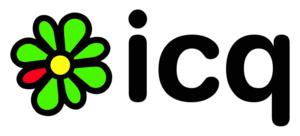 In April,
AOL
sold one of the pioneers of instant messaging,
ICQ,
to
Digital Sky Technologies Limited (DST)
for $187.5 million USD.
Today, AOL has completed that sale, with Tim Armstrong, Chairman and Chief Executive Officer of AOL saying the company will use the proceeds to either buy media properties or hoard the cash for emergencies.
Despite losing popularity in the United States to other services such as
MSN Messenger
and
AIM
,
ICQ
remains the most popular IM service in Russia and other smaller international markets.
"
The acquisition of ICQ is a strategic enhancement of our business in Russia and Eastern Europe. ICQ's long-standing brand name and its sizeable loyal customer base together represent a very attractive opportunity to further strengthen our position in the region,"
added Yuri Milner, Chief Executive Officer of DST.
ICQ was created in 1996 by
Mirabilis
of Israel, and AOL purchased the parent company in 1998.
Reads the SEC notice
:
As previously announced, on April 28, 2010, AOL Inc., (the "Company") entered into a Securities Purchase Agreement (the "Agreement") with Digital Sky Technologies Limited, a British Virgin Islands company ("Digital Sky"), for the sale of the Company's ICQ operations ("ICQ").