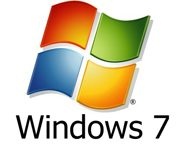 Microsoft
has finally, officially launched the public beta of
Windows 7 SP1
, giving users a chance to download the service pack.
In late June, the SP1 was leaked online, and is still circulating on
torrent
,
P2P
and
warez
sites. Additionally, a beta of the Windows Server 2008 R2 was leaked as well.
The SP1, as stated by Microsoft, is mainly a rollup of already-released hotfixes.
Says Microsoft's Tammi Reller
:
"I am quite pleased today to announce the public beta availability of service pack 1 both for Windows Server 2008R2 as well as Windows 7. [For Windows 7 ] mostly it is minor updates that are available through Windows update."
Businesses will be the main beneficiaries of the update, as they will finally be free to upgrade their corporate systems to a fully stable Windows 7, from XP and Vista.