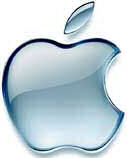 The
NPD Group
has conducted research that shows a significant amount of interest in a cloud-based music subscription service using the
iTunes
platform in the United States. It surveyed users of iTunes, iPod and iPhone models about various music subscription model concepts.
The
"iTunes usage report"
showed that more than a qaurter of respondents expressed
"strong interest"
in a free cloud-based music option, while
"many others were willing to pay to access their music libraries from multiple devices or platforms."
"Between 7 million and 8 million iTunes users in the U.S. would have strong interest in one of the paid subscription options,"
NPD concluded
.
"These consumers indicated a willingness to pay a minimum monthly fee of $10--either for streaming music or access to their personal music libraries on multiple devices."
Apple
is rumored to be working on a music subscription service and had already spoken to several executives from the four major record companies in January. Meanwhile, Apple's growing arch-rival
Google Inc.
is also working on its own music services.
NPD's research notes that there are about 50 million iTunes users in the United States.