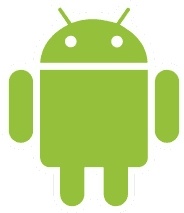 According to
AndroLib
, the
Android Market
has reached 1 billion downloads in just under two years since the app store was launched.
For comparison's sake,
Apple's App Store
has just over 5 billion apps downloaded since the store launched in 2007.
Google
says there are 160,000 Android-based devices being activated daily, and the Android Market continues to expand on its way to 100,000 apps available. Once again, for comparison's sake, the
Apple
App Store has 225,000 apps available. The Android Market has added 11,000 new apps already in the first two weeks of July, for a total of 93,000.
61 percent of the apps are free compared to 39 percent paid, but a strong majority of the apps downloaded are free ones.
With the launch of the Droid X there are now over 60 Android models available globally.