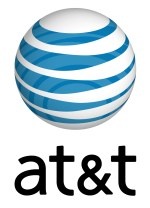 AT&T
, the second largest wireless carrier in the United States posted their quarterly earnings today, announcing a 26 percent jump in profit on a slight increase in revenue.
The company said they activated 3.2 million iPhones and an overall net wireless subscriber gain of 1.6 million.
Profit rose from $3.02 billion to $4.01 billion year-on-year, with revenue staying about even at $30.8 billion, up from $30.7 billion.
AT&T added that its
U-verse TV
revenues exceeded $1 billion for the first time, with subscribers jumping to 2.5 million, a 60 percent gain.
"We continue to see positive signs of growth in almost every customer segment of our business, especially wireless, which speaks to the quality of our execution and our leadership in the industry's most powerful growth driver -- mobile broadband,"
says
Randall Stephenson, AT&T chairman and CEO.