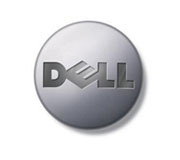 Dell
and its founder Michael S. Dell have agreed to pay over $100 million in penalties to settle charges of accounting fraud brought forward by the SEC.
The computer maker was accused of misleading investors after it used money received from
Intel
to pad its bottom line. Without the money, the company would have likely fallen short of analyst expectations, thus leading to a hit on their stock price.
Intel paid Dell the money as "rebates," part of shady agreement that would ensure Dell used Intel processors in their computers and not rival processors from
AMD
.
Dell eventually started offering computers with processors from AMD, and Intel cut the rebate checks. This led to a downturn in the computer maker's finances, and a hit on the stock share price, losing investors money.
"Dell manipulated its accounting over an extended period to project financial results that the company wished it had achieved but could not,"
says
Christopher Conte, associate director of the S.E.C.'s enforcement division.
"Dell was only able to meet Wall Street targets consistently during this period by breaking the rules."
In a separate lawsuit, filed in 2007,
Dell
was sued over selling faulty computers to not only individual consumers, but also to corporations and big universities who needed Dell's OptiPlex business units.
Over the last couple of months unsealed documents in the long-standing case have been revealed, showing that Dell employees knew that the company was selling faulty units, and decided to instead play off the issues, allowing the corporations and schools use the computers, at risk to their business.
There will likely be a settlement in that case soon, as well.