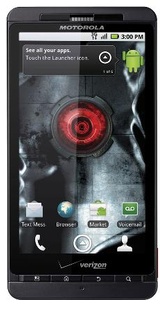 Steven Bird, the dev who goes by the alias "Birdman" has posted today that he has successfully rooted the
Motorola Droid X
, just six days after launch, easing worries that the locked-down smartphone would take weeks or even months to root.
There have been no custom
ROMs
created yet, but those are likely in the works over the next few weeks.
Says Phil Nickinson of
Android Central
:
"We're talking root access, not custom ROMs just yet. But it's a big step. You'll need to be handy with the command line (and if you can copy and paste, you should be) and read the instructions, because everything on the Droid X will have root access after this."
Root access, and eventually custom ROMs, will give Droid X owners the advantages that other rooted Android device owners have, including the ability to backup your system to the
SD
card, superuser access to the Android operating system, running apps that require root, the ability to remove all apps installed on your phone (including MotoBLUR) and the ability to save apps to the SD card, to save internal memory space.
You can view a full tutorial here:
Gaining root access to the Droid X