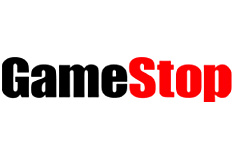 Continuing its foray into the digital distribution world, giant video game retailer
GameStop
has announced it intends to purchase the social gaming site
Kongregate
for an undisclosed amount.
GameStop has been, for a long time, a brick-and-mortar business, with little pull in the digital distribution world.
Kongregate has 10 million players monthly, each of which uses the site to play Flash games while interacting with other players.
The site charges for virtual items and extra digital content and makes some money through advertisement.
GameStop says the acquisition will complete by August 1st, and founders Jim and Emily Greer will remain to lead the company.
Speaking of the acquisition
, Wedbush Morgan analyst Michael Pachter said:
"The addition of Kongregate is intended to hasten the transformation of GameStop's website from a purely e-commerce site to a gaming platform."
Pachter believes the company only paid between $12 million and $40 million for the site.