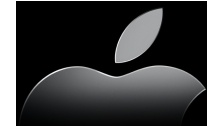 Following yesterday's announcement of a new
DMCA exemption for jailbreaking
mobile phones, an Apple representative sidestepped questions about whether the company plans to take action against individuals publishing jailbreaking tools.
Based on
the company's filing
with the Library Of Congress during the DMCA rulemaking process, they consider jailbreaking copyright infringement.
In that filing Apple said modification of the iPhone's bootloader and OS and the installation of that modified code on an iPhone infringes on their reproduction and modification rights under copyright law.
They also claim ownership of even the copy of the iOS on every iPhone.
The iOS license agreement does, in fact, state,
"You own the media on which the iPhone Software is recorded but Apple and/or Apple's licensor(s) retain ownership of the iPhone software itself."
However, in her report recommending adoption of the jailbreaking exemption
Register Of Copyrights Marybeth Peters
noted differences between iPhone software & the caselaw Apple cited in defense of their ownership claim. She pointed out,
"law relating to who is the owner of a copy of a computer program under Section 117 is in flux."
She was referring to the section of US copyright law which deals with copying software. She also cited a 2009 case in which similar license terms for AutoCAD were found to be invalid.
Failing to find a concrete standard for ownership, she determined that modifying the iPhone's OS for purposes of interoperability meets the requirements for fair use. While this isn't a definitive legal ruling, which would require a federal judge's decision, it is likely to carry significant weight should Apple's infringement claim be tested in court.
Peters went on to criticize the entire basis for Apple's objections, stating,
"While a copyright owner might try to restrict the programs that can be run on a particular operating system, copyright law is not the vehicle for imposition of such restrictions ."
Instead of addressing the copyright question, an Apple PR representative
told
Cult Of Mac Publisher Leander Kahney,
"we know that jailbreaking can severely degrade the [iPhone] experience."
She added,
"the vast majority of customers do not jailbreak their iPhones as this can violate the warranty and can cause the iPhone to become unstable and not work reliably."
When asked whether the company would pursue legal cases against companies marketing or selling jailbreaking software, she simply stated that they haven't gone after anyone in the past.
And Apple has already had more than three years to go after jailbreakers for violating the DMCA. But what happens if jailbreaking goes mainstream as a result of the new exemption?
What if a company like Adobe or Google were to publicly embrace jailbreaking in order to distribute apps Apple
doesn't want on the iPhone
?