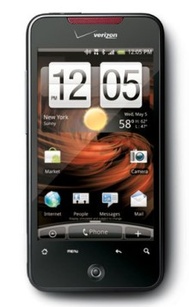 iSuppli
has done a hardware component tear down of the popular
HTC Incredible
and found that the smartphone costs $163.35 to build.
It is important to note that the hardware tear down does not include R&D, manufacturing, shipping or advertising costs.
The device sells through
Verizon
for $200 with contract.
By comparison, iSuppli noted that the
Apple iPhone 4
, with 16GB of storage, costs about $188 to build.
Most of the cost of the Incredible came from three components, its $31.40 processor, its $31.20 multitouch display, and its $30 memory.
iSuppli manager Andrew Rassweiler
says the Incredible
"could have been dubbed the Nexus Two"
because of its extreme similarities. The
Nexus One
, which launched in January, cost $174 to make.