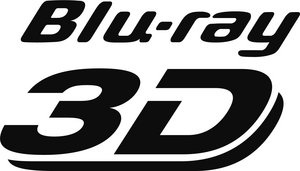 Warner Home Video
has said this week that it has partnered up with
LG
and
Sony
to offer
3D Blu-rays
bundled with select
Blu-ray
3D players, 3D HDTVs and 3D projectors.
A few of the new 3D Blu-rays being bundled are Imax Under the Sea 3D, Imax Space Station 3D and Imax Deep Sea 3D.
The move marks the first time Warner has bundled 3D titles with third-party products.
Consumers in both the U.S. and Canada who purchase the LG BX580 or BX585 3D network Blu-ray players by the end of the year are eligible for Under the Sea 3D.
Buyers in Europe, Asia, South America and Central America who purchase any LG Blu-ray 3D player, Blu-ray 3D home theater, 3D projector or 3D
HDTV
will get Space Station 3D.
"Imax is simply the best in 3D, and these visually stunning titles are perfect for consumers who want to take full advantage of and show off their new Blu-ray 3D home theater systems,"
adds WHV VP Dorinda Marticorena
.