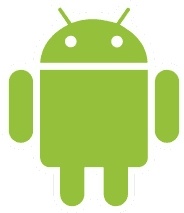 According to
Canalys
Smart Phone Analysis services, the smartphone market grew 64 percent globally year-on-year (YoY) for the Q2 2010, with
Nokia
remaining the worldwide leader.
Nokia, long the world's biggest phone seller, shipped 23.8 million phones during the quarter, good for 38 percent share of the global market. The vendor saw 41 percent growth YoY.
While 41 percent growth is strong by any standard, it is important to note that that number fell well below the overall market growth of 64 percent, and well below the growth of
Android
and
Apple.
For the quarter, Android saw a ridiculous 886 percent growth, with Apple seeing 61 percent growth. U.S. market leader
RIM
saw 41 percent growth for their
BlackBerry
devices.
HTC, Motorola, Samsung, Sony Ericsson
and
LG
all offer Android devices.
Says Canalys VP and Principal Analyst, Chris Jones:
"The latest release of our detailed and complete country-level smart phone shipment data for Q2 2010 clearly reveals the impressive momentum Android is gaining in markets around the world."