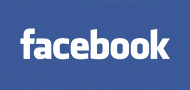 Bloomberg
has reported today that social networking giant
Facebook
may delay its IPO (initial public offering) until 2012, giving founder Mark Zuckerberg extra time to gain users and boost revenue.
The news comes from three anonymous sources within Facebook who do note that Zuckerberg has board control and could push for the stock offering at any time, but would prefer to have another year of growth before all finances go public.

Facebook is currently valued at about $25 billion, although revenue was only around $800 million last year.

"The burden of being public has never been greater," says Kevin Landis of Firsthand Funds. "Zuckerberg doesn't have to put his name at the bottom of four 10-Q statements every year and attest that everything in there is true or else he's responsible. The minute it's public, he does."

Zuckerberg has said simply that the company will go public "when it makes sense" to.