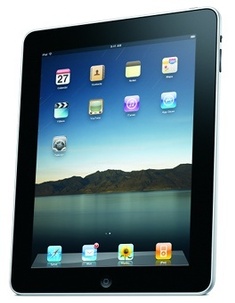 According to
AppleInsider
, the second generation
iPad
tablet will likely have a camera, a feature shockingly missing from the first version.
Citing a document
of Apple's iPad management policies, the site says there will be an ability to disable the use of the camera. As we know, there is no camera on the current generation model.
Additionally, the site cites a recent job listing from
Apple
for a "Performance QA Engineer, iPad Media" wherein the description says
"we are looking for a software quality engineer with a strong technical background to test still, video and audio capture and playback frameworks."
Applicants can then
"build on your QA experience and knowledge of digital camera technology (still and video) to develop and maintain testing frameworks for both capture and playback pipelines."
The second generation model iPad will likely offer a front-facing camera with
FaceTime
video conferencing support.