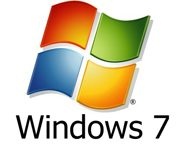 In less than one year,
Windows 7
has surpassed
Vista
in global usage, however both still pale in comparison to the aged
Windows XP
.
Vista was released in 2007 to extremely harsh critical reviews. The operating system left many concerns of application compatibility, stringent hardware requirements, and who could forget about
the UAC?
.
Windows 7 was released in September 2009 to high critical review.
New
NetApplications
analytics show that Windows has 90.67 percent of the OS market, with XP the dominant leader at 61.87 percent.
Windows 7 has now moved
to 14.46 percent, just ahead of Vista at 14.34 percent.
In the United States, XP has 44.26 percent, ahead of Vista at 23.31 percent and Windows 7 catching up at 16.09 percent.
Overall Windows share fell from just over 92 percent last July, thanks to a small increase in
Apple Mac
sales and a large jump in mobile operating systems.
Linux
share fell to under 1 percent.