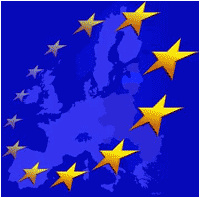 The
European Commission
has now chosen the
Apple iPhone
and
HTC
devices over the
RIM BlackBerry
line, two years after beginning searching for a smartphone to support amongst its employees.
Security and financial impact were part of the criteria in choosing the phones, and BlackBerry security issues were a main concern.
Throughout the week, the United Arab Emirates, Saudi Arabia, India and Kuwait all threatened to block features of BlackBerrys due to security concerns.
The EC employs 32,000 people.

"Following this evaluation, the HTC and the iPhones emerged at the most suitable platforms for voice/mail-centric mobile devices. As a result, the Commission currently supports these two platforms,"
said an EC spokesperson, via
Reuters
.