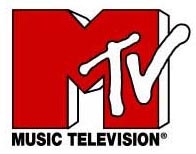 Billboard
is reporting this week that
UMG (Universal Music Group)
has pulled its artist's music videos from
MTV.com
, due to a breakdown in negotiations over licensing fees.
UMG has long licensed music directly to MTV but it now does all its direct licensing through
Vevo
, the joint venture site which includes
Sony Music, YouTube
and
AT&T
as stakeholders.
MTV's deal with UMG has now expired and Vevo was in negotiations with MTV before the talks broke down. The deal is only for online properties and also includes the sites for
VH1
and
CMT
.
The popular TV network had this to say on the matter:
"For almost 30 years, we have enjoyed long and colorful partnerships with all the music labels, including UMG and their talented roster of artists on MTV, VH1 and CMT. As the industry evolves, we continue to seek out new and innovative ways to connect artists with their fans that are mutually beneficial to everyone. However, during our recent discussions with Vevo, we were unable to reach a fair and equitable agreement for rights to stream UMG artists' music video content. As a result, UMG has elected to pull their music videos from our web sites. We are disappointed by this move and sincerely hope that UMG will work with us toward a fair resolution and allow their artists to once again connect with the millions of music fans who visit MTV.com, VH1.com and CMT.com every month."
UMG struck back with the following:
"MTVN has been unwilling to negotiate a fair syndication deal with Vevo to carry our artists' videos and consequently our videos will not be shown on their online properties. We believe that using Vevo as our online music video syndication platform is the best way to maximize revenue for our artists, our songwriters and ourselves, while bringing our videos to the widest possible audience. In less than 8 months since its launch, Vevo has already become the web's #1 rated video network with over 49 million unique visitors monthly, dramatically eclipsing those on MTV's online properties, while attracting scores of major advertisers and tens of millions in advertising dollars. As a result, our artists are enjoying tremendous exposure on Vevo on YouTube and Vevo.com, and will enjoy even more as Vevo continues to complete syndication deals supplementing the existing arrangements with leading destinations as AOL and CBS Interactive."
The talks are ongoing.