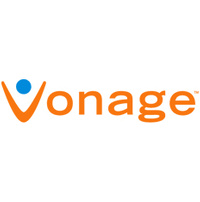 Vonage
has introduced apps for
Android
and the
iPhone
this week that will allow users to make free domestic and international calls to their
Facebook
friends.
The apps, dubbed
Vonage Mobile for Facebook
, are free for smartphones running iOS or Android.
Open the app, sign in with your Facebook and then you will be asked "what information you want to allow your friends access to." At that point you will probably get the message: "Less than 5 of your friends have Vonage mobile for Facebook." You then have the opportunity to invite more.
You can make the phone calls over Wi-Fi or 3G, although 3G will use up minutes. Wi-Fi-connected calls are free, and will save you minutes.
Vonage
says it plans
to add pay services to the apps in the future, such as low-priced text messaging.