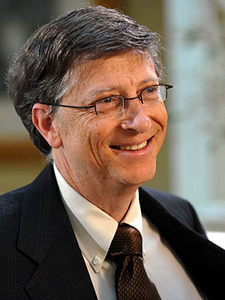 Bill Gates
, one of the richest men in the world after he co-founded
Microsoft
in the 70s, has made some interesting comments today in relation to the college experience.
Gates says that soon college educations will be irrelevant, thanks to the Internet.
"The self-motivated learner will be on the web. And there will be far less place-based [college] things...College -- except for the parties -- needs to be less place based,"
says Gates.
Additionally,
he says
traditional college studies will soon be "five times less important than it is today."
It is notable to remember that Gates dropped out of Harvard University to found the company that has since become the largest tech company in the world.
Gates was quick to note that he feels K-12 education is very important, especially charter school programs that immerse the children in learning:
"If you want to take intercity fifth grade kids and get them to think 'Hey learning is fun...I do that with other kids.' you need to have at least 80 percent of their waking hours devoted to your thing or otherwise you lose -- and these charter schools do that."