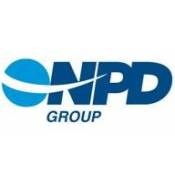 According to the
latest figures
from market research firm
NPD Group
, the U.S. video game market fell 1 percent in July, with slow game sales offsetting large gains by the
Microsoft Xbox 360
.
Year-on-year (YoY), total sales fell to $846.5 million from $850.6 million. However, lead analyst Anita Frazier says if the company were to add PC games, then sales grew 4 percent, thanks to massive sales of
StarCraft II
.
The much-anticipated sequel sold 1.5 million units in its first two days alone.
On the hardware side, sales jumped 12 percent to $313.8 million thanks to the release of a slimmed-down Xbox 360. The 360 topped the chart for the first time in almost three years, beating out the
Wii
and
PS3
for the first time since the release of
Halo 3
in September 2007.
The Xbox 360 moved 443,500 units for the month, followed by the
Nintendo DS
line at 398,400 units. The Wii sold 253,900 consoles while the PS3 sold higher than expected at 214,500 units.
Almost embarrassingly, the
PSP
has fallen under triple digits, moving just 84,000 units for the month.
When not including PC games, July software sales fell 8 percent to $531.3 million, due to a lackluster lineup of new games.
Accessories fell 2 percent to $129.3 million.