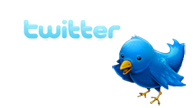 Twitter
has announced today that they plan to launch their own
Tweet
"button", giving users a one-click solution to share links.
As the
site says
: "Despite the high volume of sharing, there is plenty of room to make it easier. Copying and pasting, link shortening, and bouncing between browser tabs just to share a link in a Tweet is too much work."
The new Tweet Button well let users share links directly from Web pages (if they have the button added), with a pre-populated shortened URL, using
t.co
, Twitter's URL shortener and rival to bit.ly.
Twitter also adds that after you post you will see suggestions of accounts to follow, most likely those of the news outlet or site you are sharing, or the reporter of an article.
For companies who want to add the Tweet Button, the micro-blogging service says it is only a few lines of code.
Most sites already use the "retweet" button created by
TweetMeme
(including AfterDawn), and Twitter says the two companies have come together to create the new Button.