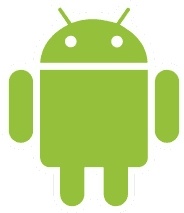 Google
has updated
Android 2.2 Froyo
today, adding 10 new voice commands that will help device owners use the phone without needing to use a keypad, virtual or not.
The
Voice Actions
tool will let users dictate their text messages and emails by translating spoken word into text.
Additionally, the tool can make phone calls after you speak a person's name, or find songs to play.
Google
showed off the technology
during a demonstration this morning, with the spoken words being translated to written flawlessly. The company said Voice Actions remains accurate even in loud surroundings.
Android devices already had the ability to process spoken requests for Web searches and for the
GPS
system.
So far, only the
Nexus One
and
Droid 2
have official Android 2.2, but a handful of phones are expected to get the update in the coming months.
T-Mobile
Android device owners have had a similar feature for months, dubbed the "Genius" button, although there are no T-Mobile devices with 2.2, yet.